Overview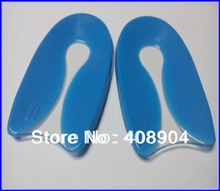 Achilles tendinitis is an inflammation (swelling) of the tendon, which usually occurs as a result of overuse injury. Basketball players are the most susceptible to Achilles tendinitis because of the frequent jumping. Any activity requiring a constant pushing off the foot, such as running or dancing, may result in swelling of the tendon.
Causes
Poorly conditioned athletes are at the highest risk for developing Achilles tendonitis, also sometimes called Achilles tendinitis. Participating in activities that involve sudden stops and starts and repetitive jumping (e.g., basketball, tennis, dancing) increases the risk for the condition. It often develops following sudden changes in activity level, training on poor surfaces, or wearing inappropriate footwear. Achilles tendonitis may be caused by a single incident of overstressing the tendon, or it may result from a series of stresses that produce small tears over time (overuse). Patients who develop arthritis in the heel have an increased risk for developing Achilles tendonitis. This occurs more often in people who middle aged and older. The condition also may develop in people who exercise infrequently and in those who are just beginning an exercise program, because inactive muscles and tendons have little flexibility because of inactivity. It is important for people who are just starting to exercise to stretch properly, start slowly, and increase gradually. In some cases, a congenital (i.e., present at birth) condition causes Achilles tendonitis. Typically, this is due to abnormal rotation of the foot and leg (pronation), which causes the arch of the foot to flatten and the leg to twist more than normal.
Symptoms
Symptoms can vary from an achy pain and stiffness to the insertion of the Achilles tendon to the heel bone (calcaneus), to a burning that surrounds the whole joint around the inflamed thick tendon. With this condition, the pain is usually worse during and after activity, and the tendon and joint area can become stiffer the following day. This is especially true if your sheets are pushing down on your toes and thereby driving your foot into what is termed plantar flexion (downward flexed foot), as this will shorten the tendon all night.
Diagnosis
A thorough subjective and objective examination from a physiotherapist is usually sufficient to diagnose an Achilles injury such as Achilles tendonitis. Occasionally, further investigations such as an Ultrasound,
X-ray
or
MRI
scan may be required to assist with diagnosis and assess the severity of the condition.
Nonsurgical Treatment
Initial treatment of mild Achilles tendinitis involves rest, stretching exercises, and non-prescriptive medications to relieve pain and reduce inflammation. These medications include nonsteroidal anti-inflammatory drugs (
NSAID
) such as ibuprofen or naproxen. Relief of pain and swelling may be achieved with the application of ice for15 minutes at a time. Sleeping with the affected foot propped up on a pillow may also relieve swelling. Adequate time must be given to rest and recovery, meaning months or weeks, to prevent re-injury of the Achilles tendon. Most people make a full recovery and are able to return to their regular sports and exercise programs.
Surgical Treatment
Surgery for an Achilles tendon rupture can be done with a single large incision, which is called open surgery. Or it can be done with several small incisions. This is called percutaneous surgery. The differences in age and activity levels of people who get surgery can make it hard to know if Achilles tendon surgery is effective. The success of your surgery can depend on, your surgeon's experience. The type of surgery you have. How damaged the tendon is. How soon after rupture the surgery is done. How soon you start your rehab program after surgery. How well you follow your rehab program. Talk to your surgeon about his or her surgical experience. Ask about his or her success rate with the technique that would best treat your condition.
Prevention
Regardless of whether the Achilles injury is insertional or non-insertional, a great method for lessening stress on the Achilles tendon is flexor digitorum longus exercises. This muscle, which originates along the back of the leg and attaches to the tips of the toes, lies deep to the Achilles. It works synergistically with the soleus muscle to decelerate the forward motion of the leg before the heel leaves the ground during propulsion. This significantly lessens strain on the Achilles tendon as it decelerates elongation of the tendon. Many foot surgeons are aware of the connection between flexor digitorum longus and the Achilles tendon-surgical lengthening of the Achilles (which is done to treat certain congenital problems) almost always results in developing hammer toes as flexor digitorum longus attempts to do the job of the recently lengthened tendon. Finally, avoid having cortisone injected into either the bursa or tendon-doing so weakens the tendon as it shifts production of collagen from type one to type three. In a recent study published in the Journal of Bone Joint Surgery(9), cortisone was shown to lower the stress necessary to rupture the Achilles tendon, and was particularly dangerous when done on both sides, as it produced a systemic effect that further weakened the tendon.